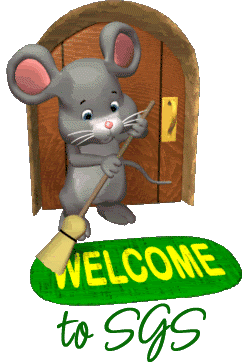 Hello New Friends
I'm Grany Owner of SGS
SGS has so many fun and exciting things to offer for all members
please look around and check out everything.
In SGS there is never any hurry and no rule that you must be active.
SGS has one Main Rule when you JOIN
It is that you remain a member until You decide to leave.
We know and understand skin life will keep us busy so we do Not sweep anyone out the door.
If you get a chance do please pop on for a minute.

OOPS So sorry Thot I lost you there..
Jus thot I'd keep you reading a lil longer is all!

No time to post here?
Well just drop a note in our shoutbox at the top
let us know how you are because we will be missing you.
we try and make a fun loving group so never fear, we are Drama Free here.

We can fix it!


If you have any questions at all you only have to ask
grany
We will be sure to answer you as soon as we can.
You can post in  SGS Staff Help Desk
or just shout out your question the the shoutbox at the top of every page
and if any of our members can help you they will pop up to gladly do so.
Granny our Asst Mgr, fixes our games so don't worry about doing something wrong, or posting in the wrong place

Make sure you have read and signed
Da Community Roolz

To catch up quickly on what management has been doing in your absence click here
LISSEN UP


Catch up with friend's news and have a cuppa anything you like.  Sit a bit and chat.
(You need to apply to enter) (Just one thing you need to now, Doc knocks friends off there Rockers on the front porch)

and as for me da boss Gran, Don't eat my chocys!

.
Let's go play now (and bring your wit with you)